While I've contributed to websites since 1996, its rare when one person "does it all" in order to earn the moniker of webmaster. Below are four sites where I "did it all".
---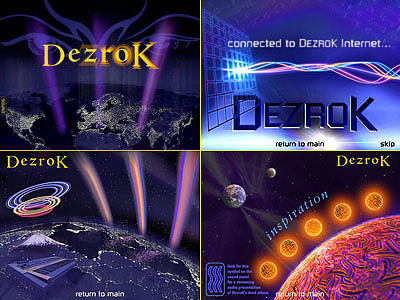 ---
Above are screens from my website for the New York musician DezroK. The site is about 90% Flash to accommodate many multimedia samples of his work. In order to allow people the time appreciate his music, I created a symbolic graphic environment for visitors to explore. Music symbols appear throughout and are explained in different areas of the site.
---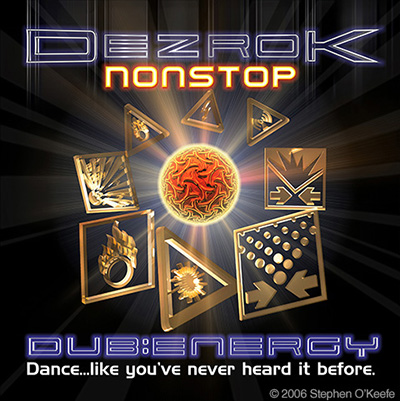 ---
A
bove is an unpublished CD cover for one of DezroK's unrealized projects, as he produced club remixes for Jennifer Lopez, Joe Jackson and The Backstreet Boys, and keyboards and arrangement for Nsync, Britney Spears and many other top ten pop phenomena.
Visit my
DezroK archive
(allow pop-ups)
---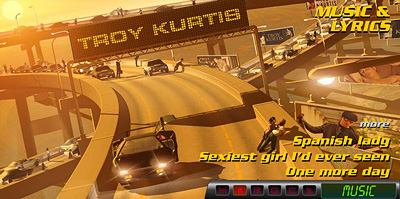 ---
A
nother musician web site for solo artist Troy Kurtis. This site is primarily Flash and required intensive 3D modeling and rendering. After a bit of research on the basic building blocks of a freeways, I decided to build one in 3D, and make it the theme and set-piece of the site. Modeling the freeway system was straightforward, but populating it with cars, lamps and signs was very time consuming. Even the smallest fastening bolts were researched and custom modeled in case a close-up was required. Each freeway ramp had to be rendered separately with ray tracing, and volumetric lighting was rendered separately, to speed up production. Most human figures were positioned in Poser and composited in later, and distant figures are simple 3D models or human "sprites" on cards. The vehicles were simple pre-built models, but the central sports car had to be re-modeled to allow a gull-wing door swing and internal seating. This site took a long time, but it was nice to be given creative freedom.
Troy has a sensational voice, and was previously a member of the Latin boy band sensation, Menudo, aka MDO.
Visit my
Troy Kurtis archive
(allow pop-ups)
---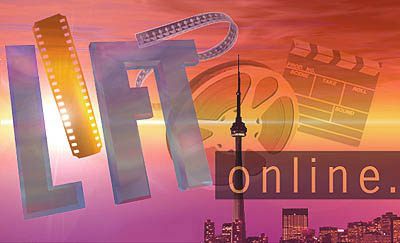 ---
G
oing way back! This was the splash screen from the website I created for an Independent Filmmakers cooperative in Toronto, LIFT in 1995. Considering this was the beginning of the Internet for home use (Netscape v2 and no Internet Explorer), it was pretty snazzy for it's time. The 3D graphics were rendered in Pixar's Renderman and MetaCreations' Bryce, and composited in Photoshop. I was the
LIFT
webmaster from its beginnings in 1995 to mid1998.
---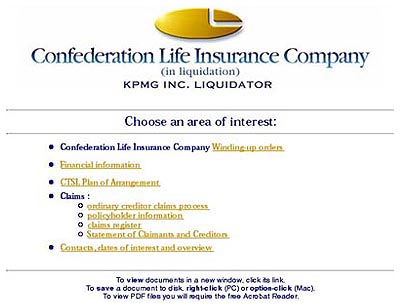 ---
Now for something completely different, above is the web site for (what was in 1994) the largest corporate insurance liquidation in North American History - Confederation Life Insurance Company. Appropriately bare to reflect the nature of a liquidation, the website is intentionally non-graphic . However, this was one of my most demanding websites, as it is powered by a number security databases for dynamic public and private DB queries. I developed and produced the site 100%, including its robust CDML CGI access, the required deep databases, as well as administrating its networking to and from a co-hosted secure site. I also created and indexed thousands of pages of PDF documentation of court reports and orders.